Posted by Cindy Rudman on Feb 28th 2022
Graduation season is around the corner and this year, it's a particularly special one to me as my youngest child is graduating and headed off to college in the fall. So many events were missed by this class, they had a normal freshman year, sophomore year was cut off in the spring, and then junior year was a total right off as they were in remote school. For my son, who attends Whitney M. Young High School in Chicago, senior year has been the start of a return to normal again. A full season of soccer, with their team getting to the quarter finals of the city championship and then a chance to play in the state tournament, along with the chance to go to school dances and parties and soon to head to New York for a Model UN conference that was truly a pipe dream when they spoke about it last spring. Hoping that the remaining events of the year including prom and graduation will be a great one for his class and all of the kids who are graduating this year.
I really pride myself on offering products that are practical and will be put to good use!
Lots of great gifts for the graduates on your list with varying price points to fit every budget. Supply chain issues have been affecting our ability to purchase some of our favorite gift items, so some items will be until supplies run out.
1. Towel wrap and flip flop - the perfect dorm gift for any young woman headed off to college! Personalize with the school colors and words on the flip flops. A second image below is the new style we have designed this year for the flip flops and can be made for any school. We also offer a gift set that goes into a catchall that can be personalized with the name of the school, school slogan and recipient name.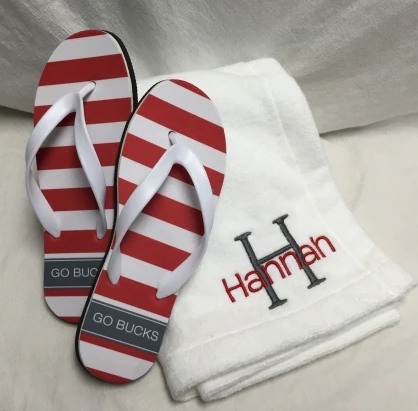 New Flip Flop Style - Fun and Bold Letters that can spell out the school name, school slogan or even the recipient name. Hard to lose them!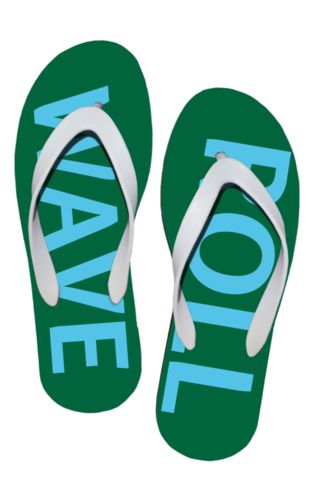 2. Sweatshirt Blanket - this is our most popular item. It's perfect to place at the edge of the bed to snuggle with when it's chilly outside or just to binge watch your favorite show on Netflix. We have setups for over 100 schools and the name of the student can be added as well.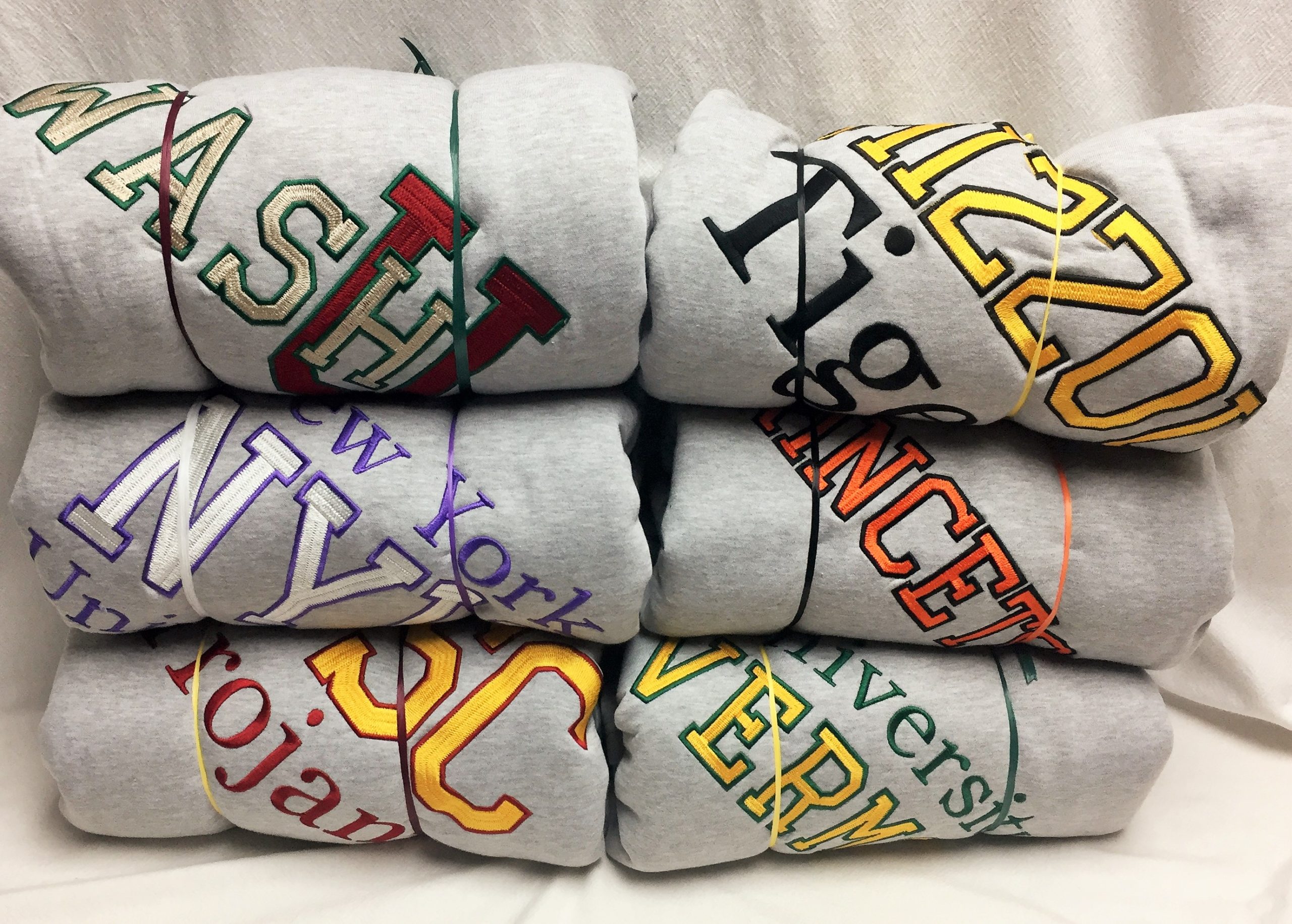 3. Acrylic Catchall - A place to put your keys, student ID and phone each time you return to your dorm room! The insert is laminated and glued down to the bottom. I have setup over 40 different schools to date and will add any school once an order is placed. I do my research in addition to the input provided by the gift giver for each school.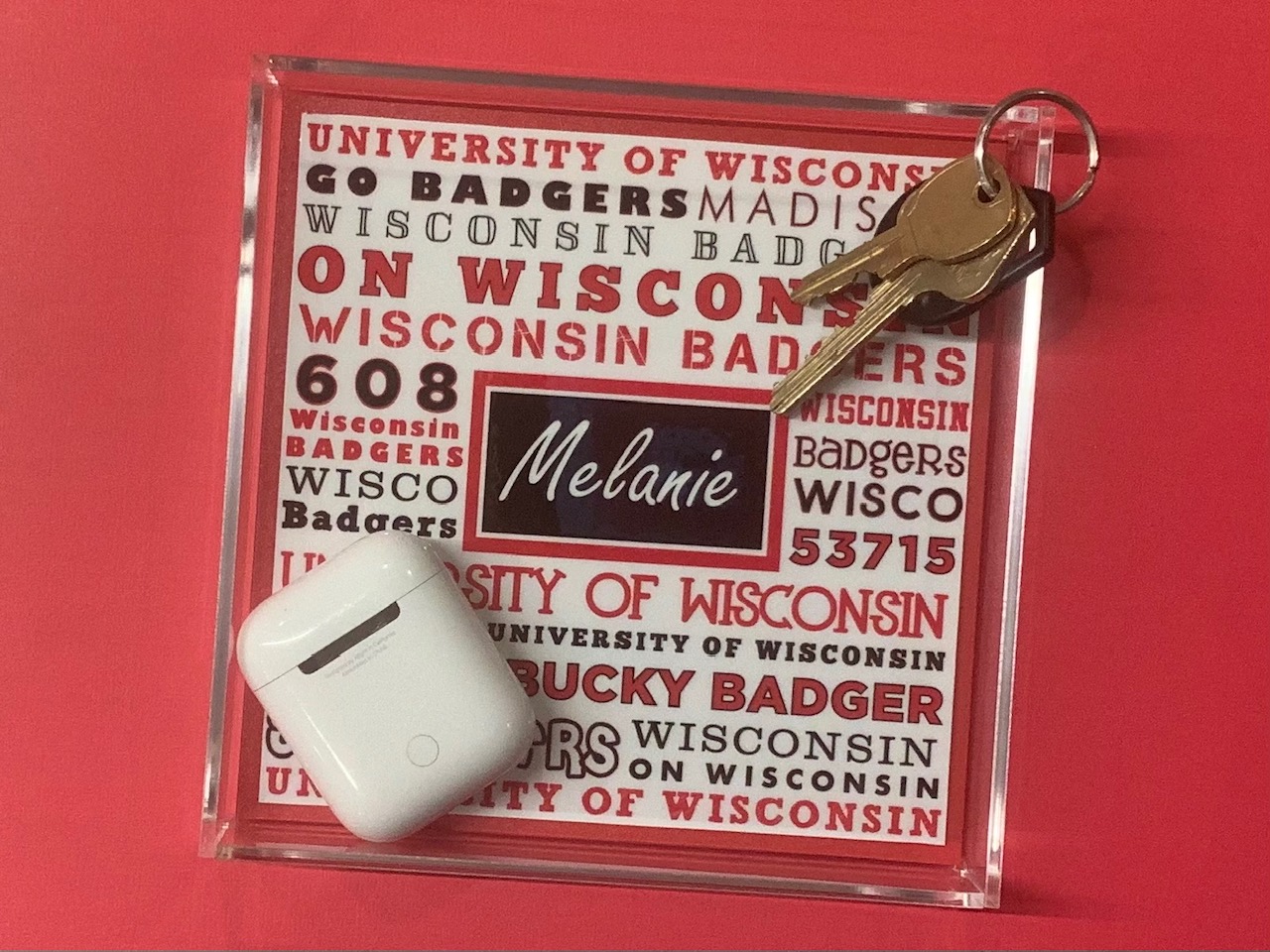 4. Dopp Kits
A place to put your toiletries in when you travel to and from home or to keep in your bathroom! Nylon material for easy clean up, thread colors match school colors!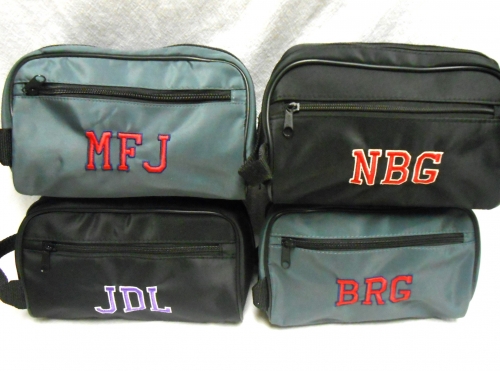 Decision day is May 1st and I wish for each of you who has a child that they will get into their dream school, but even if they don't, there are many places they can be happy, with a positive attitude, you can be successful anywhere!