Posted by Cindy Rudman, founder on Jan 31st 2021
Valentine's Day or any day of the year, who doesn't love a darling heart pattern! Design ideas are everywhere.
In this case, I saw a pattern on a bag and was inspired to turn it into stationery. The flat card features two rows of hears along the bottom and the pattern of hearts repeated all along the back. The folded note features the heart pattern on a diagonal that carries through onto the back of the card. Both designs feature a print font with a rainbow of colors to match the colors of the design. Other items like stickers and address labels as well as placemats, plates and bowls will be coming soon as well!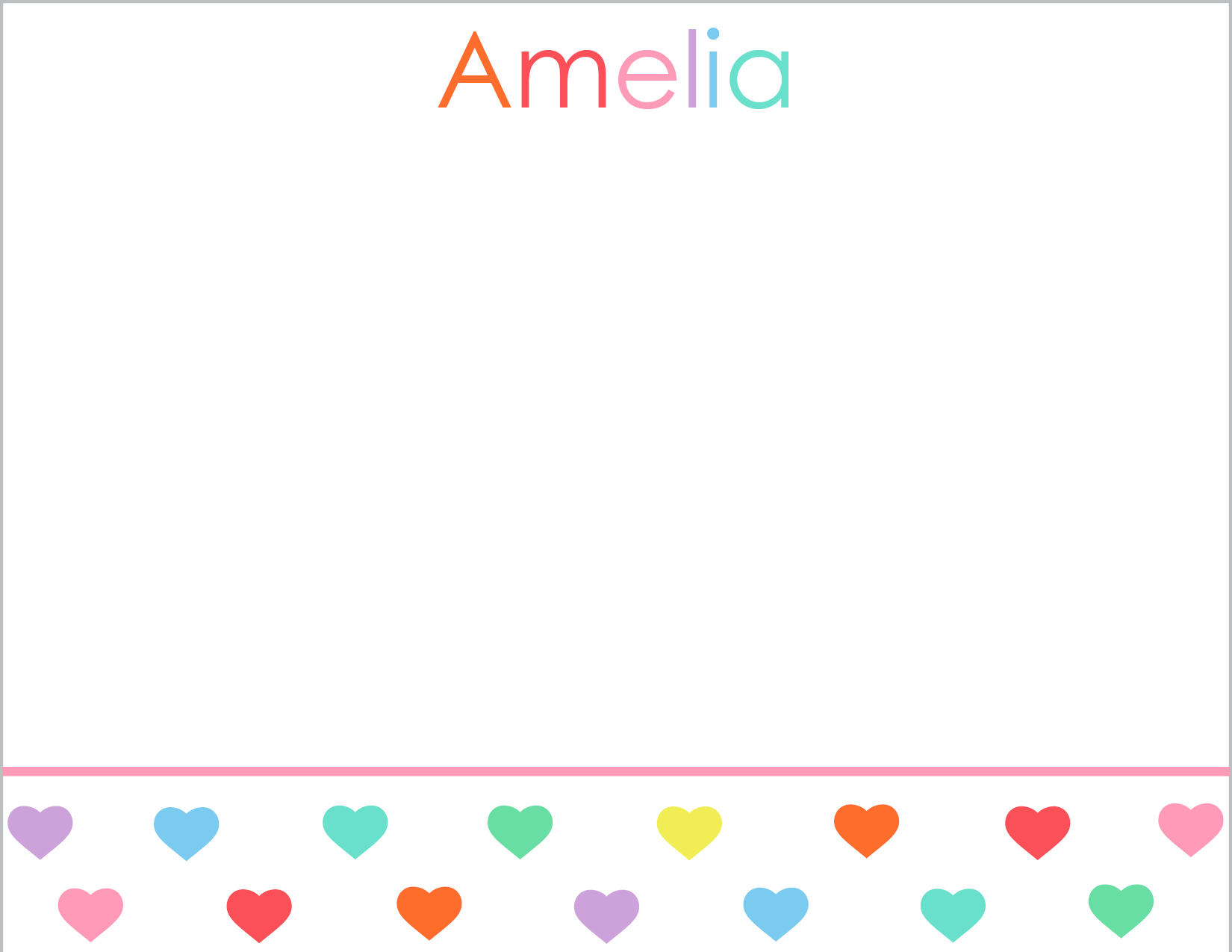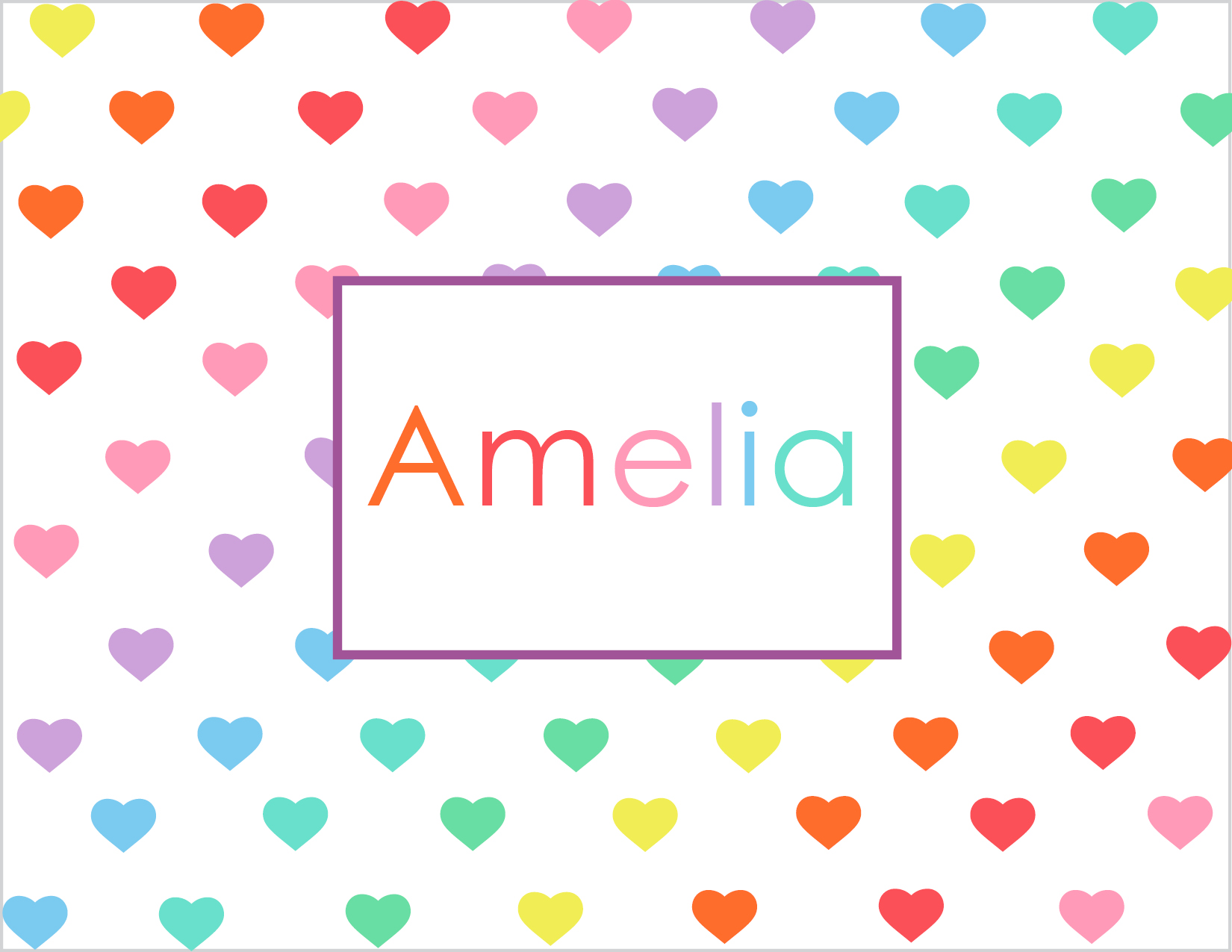 Let me know what you think of the new designs. As you can tell I am a little bit obsessed with little girls as my oldest child is about to turn 20 in a month. Still think of her as my baby and just love everything cute and sweet for little ones. When life was easy, they listened (mostly) to what you told them. Now we discuss everything as parent and child but also as friends now that she is in college and away from the nest.