Jura and James were one the most fun couples we have worked with!
Their spirit was perfectly captured in their playful wedding invitations. Each card was double sided and digitally printed on textured card stock.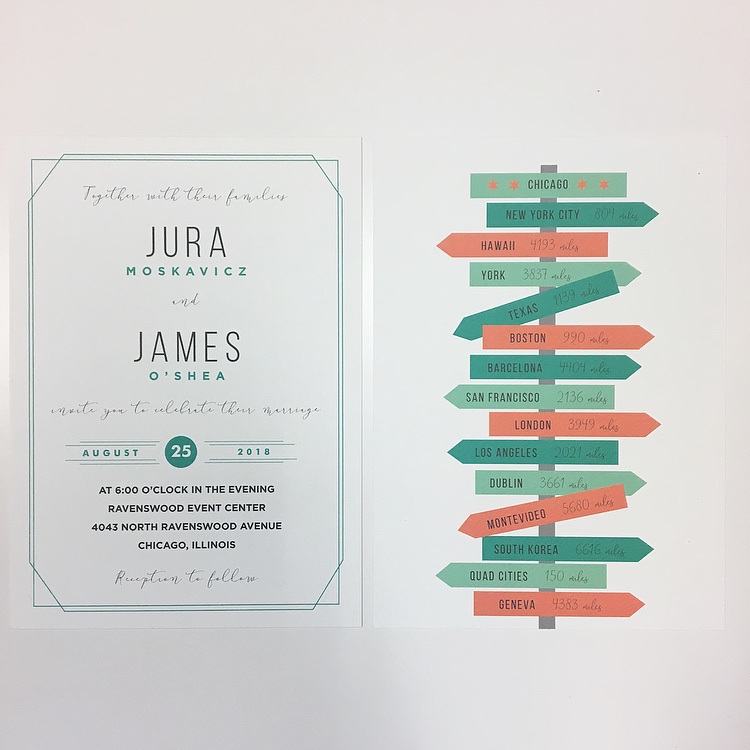 The invitation card itself featured a geometric border and modern elements such as the date in a colored circle. The back pictured direction signs from each location their guests would be traveling from. This was a great way for them to celebrate all of their guests on the invitation itself!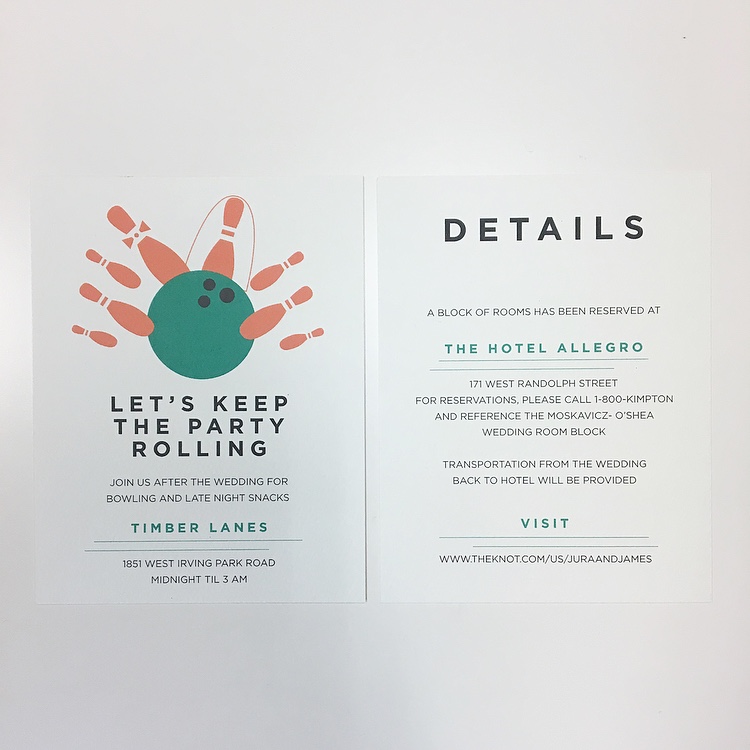 The front of the details card matched the modern feel of the invitation, while the back challenged guests to "keep the party rolling" with a bowling match after the celebration at the venue ended. (look for the bride and groom rolling pins in the design)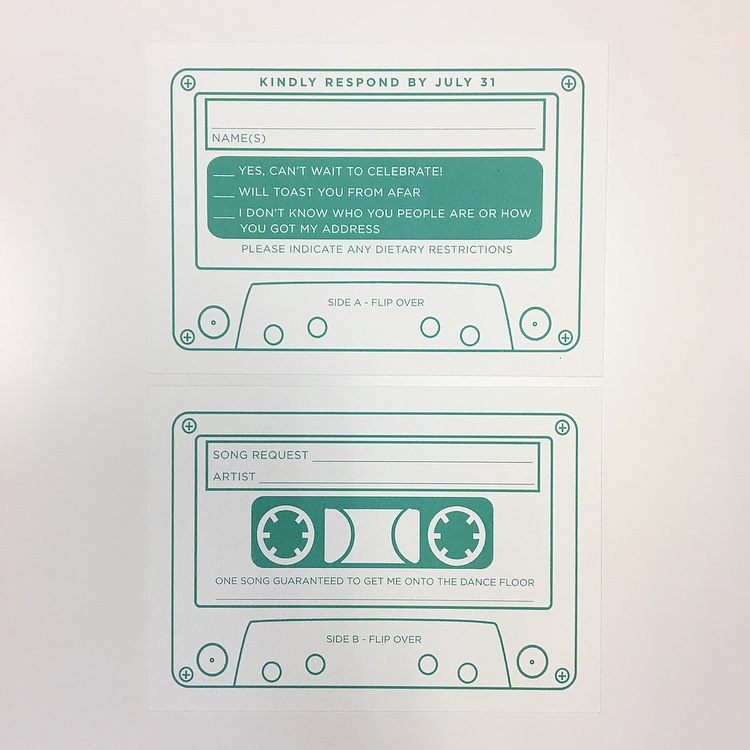 Finally, the RSVP card was designed after a cassette tape—Side A asked for the guest's attendance response while Side B asked for a song request for the reception. They saw this element from another wedding invitation suite and just had to incorporate it into their festivities!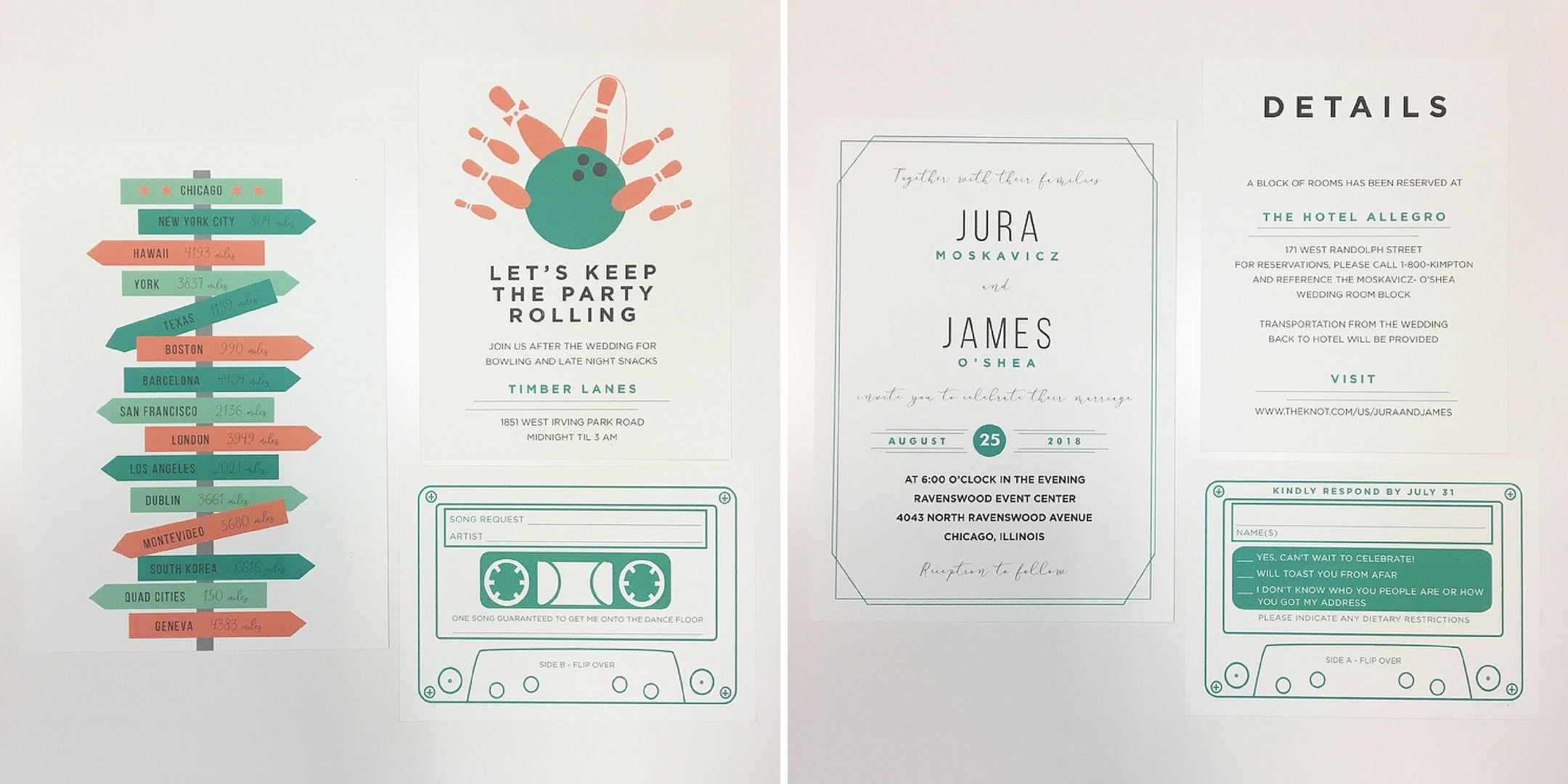 Overall, this was a very creative invitation that perfectly captured Jura and James's relaxed wedding attitude!