Posted by Cindy Rudman, founder on Mar 4th 2020
We thoroughly enjoyed working on this invitaiton with Jennifer and her husband Maciej, as well as Jennifer's mom Susan!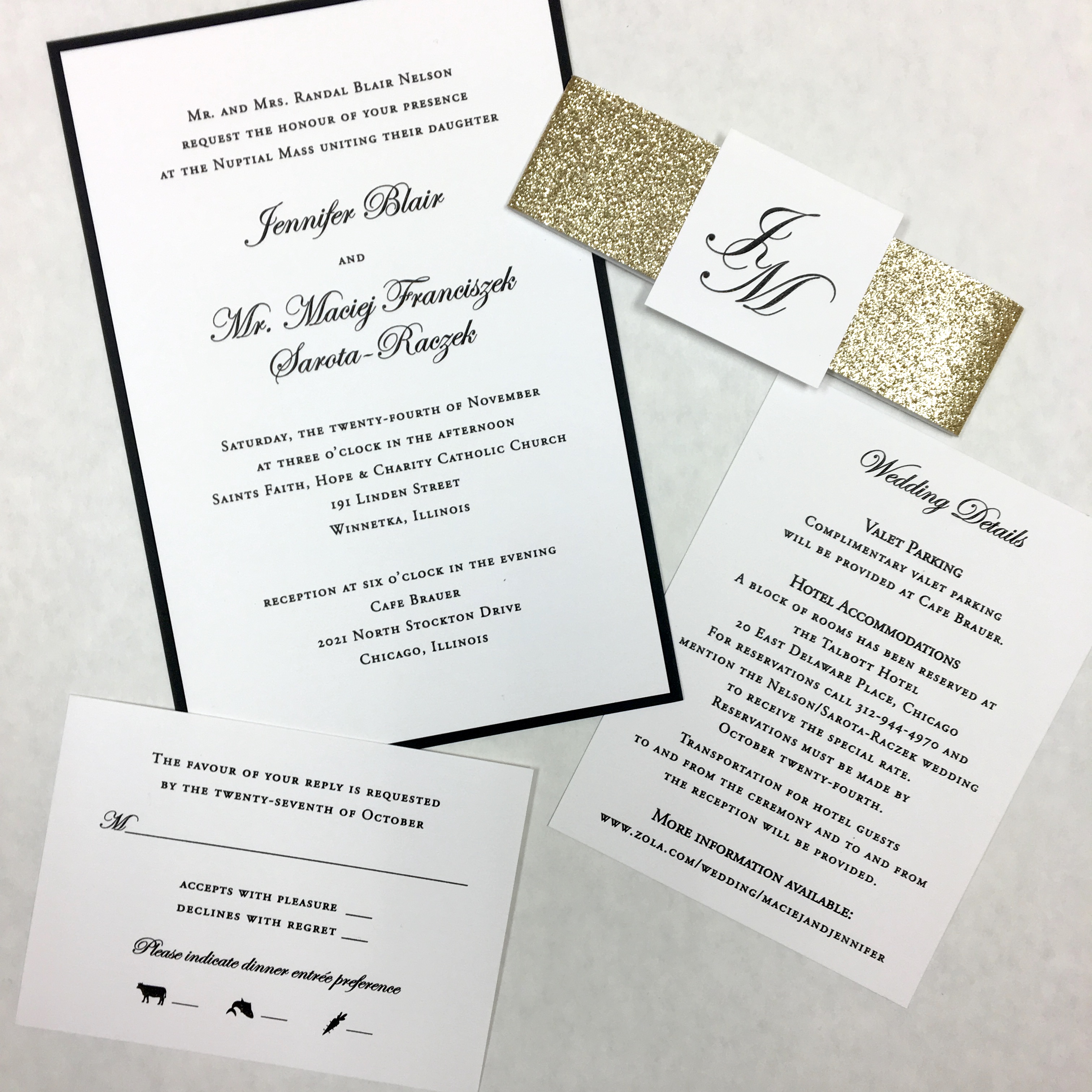 The two layer invitation featured a linen texture paper and the text was printed in black thermography.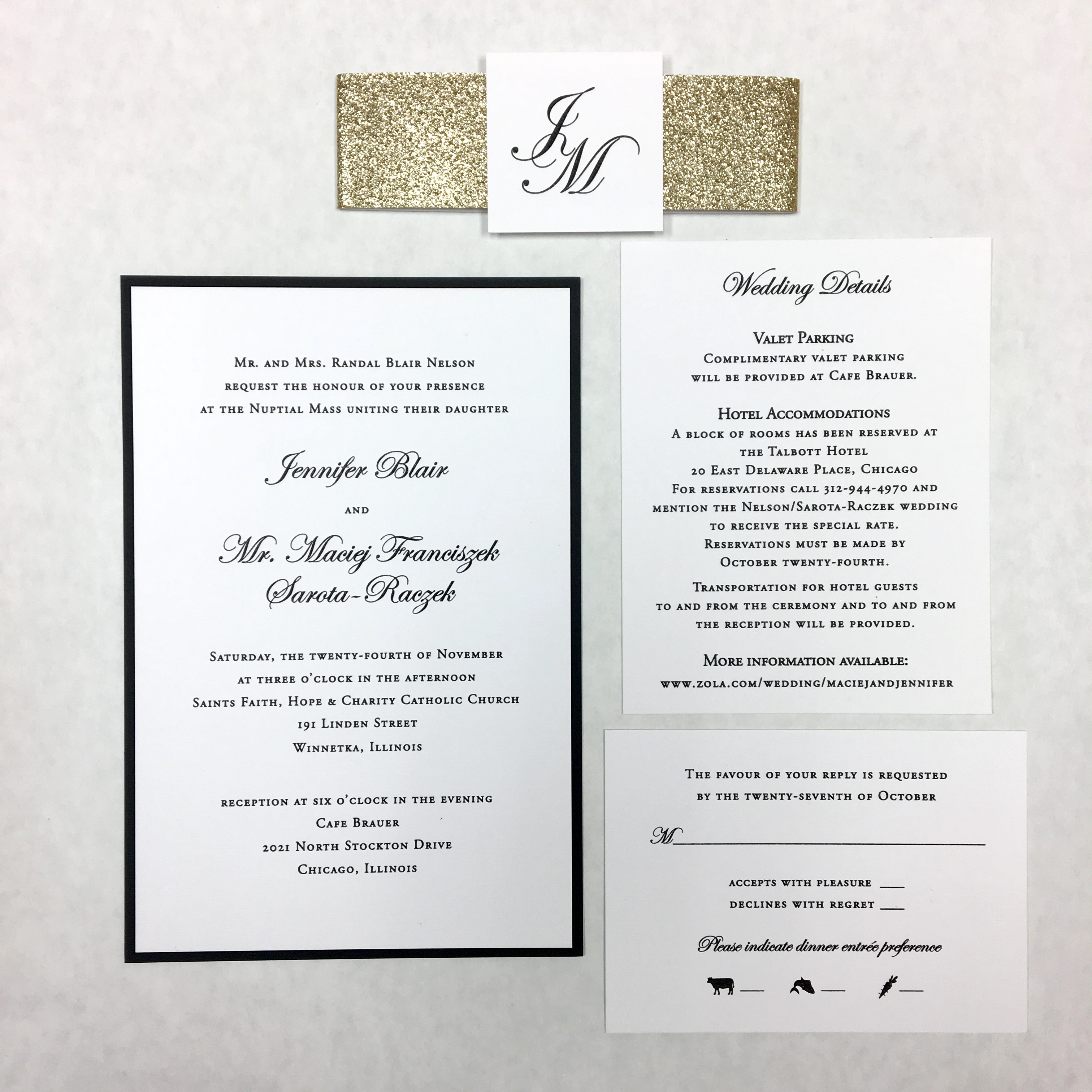 Jennifer loved the idea of having some bling incorporated, so we created a belly band from gold glitter paper with a tab that featured the couple's initials. The wow factor when the recipient removed this invitation from the envelope was certainly high.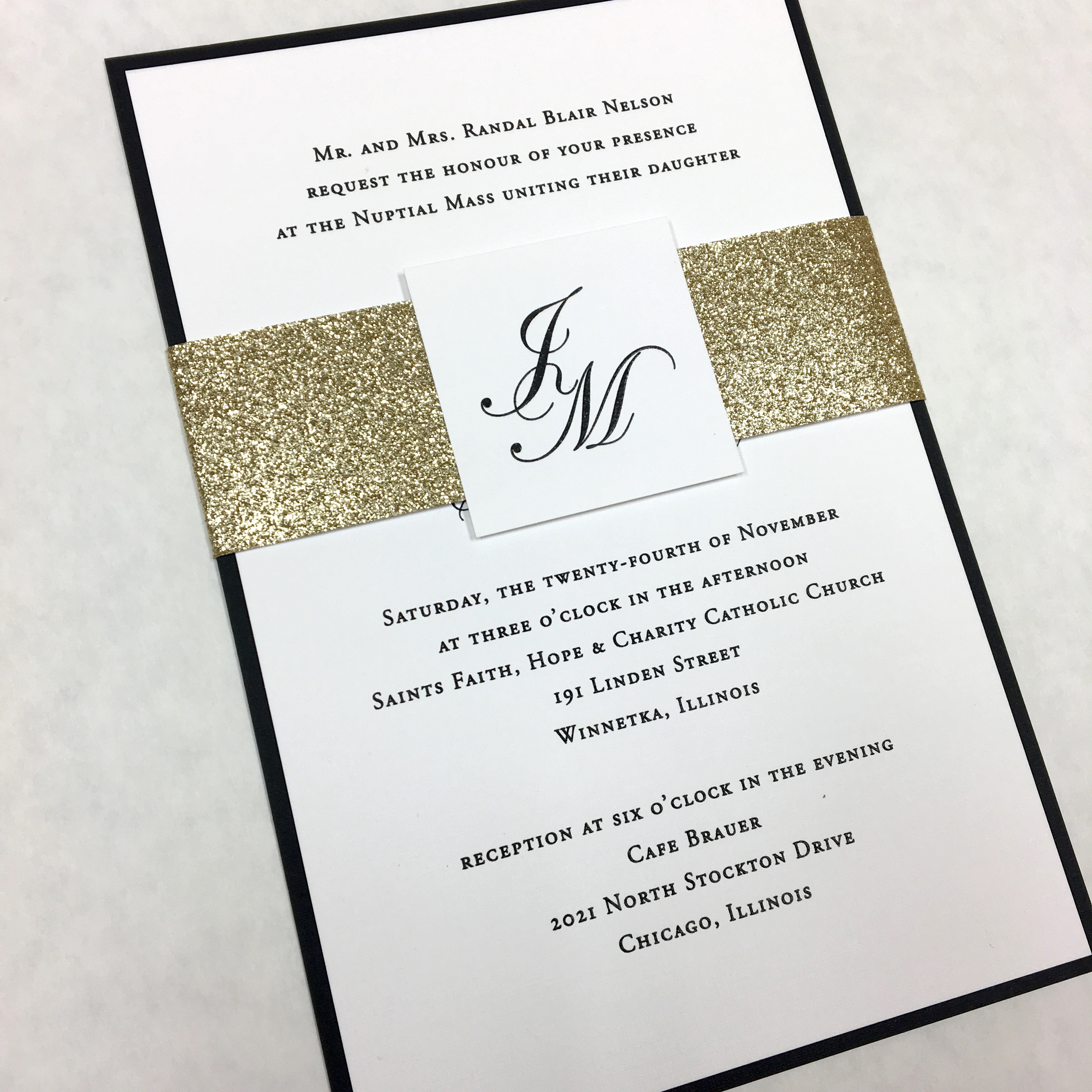 We also created Jennifer and Maciej's day of wedding items, which had a more modern script font compared to their invitation suite. This is a perfect example of how you can incorporate different styles into the printed materials for your wedding. The formality of the ceremony was offset by the playful touches the bride and her mom created for the wedding celebration. Each table card was placed into an animal placeholder. We had to work with Jennifer on each style as some of the animals were wide, those were easy, like a rhinoceros, while others proved more challenging, like the height of the giraffe.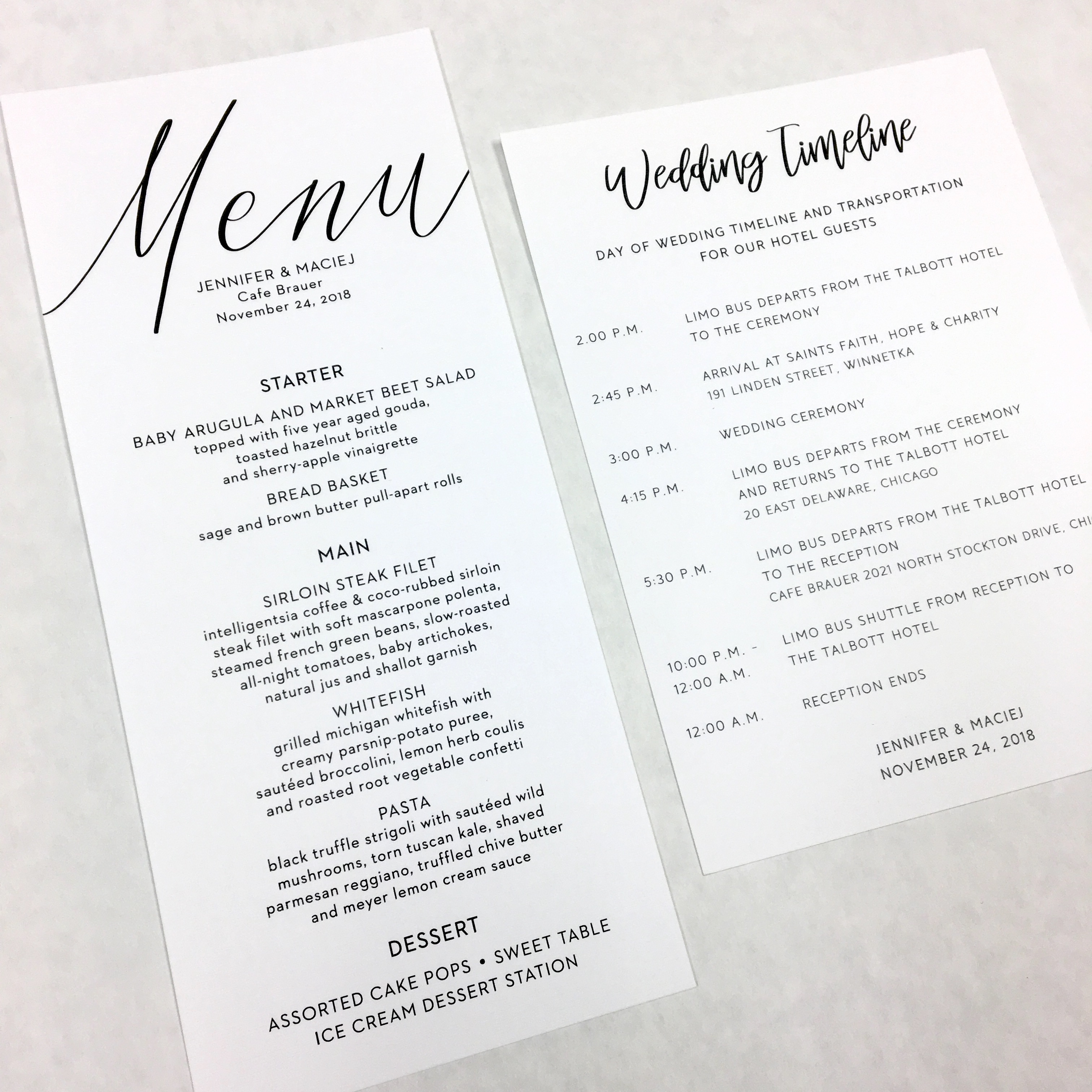 Congratulations Jennifer and Maciej on your wedding!